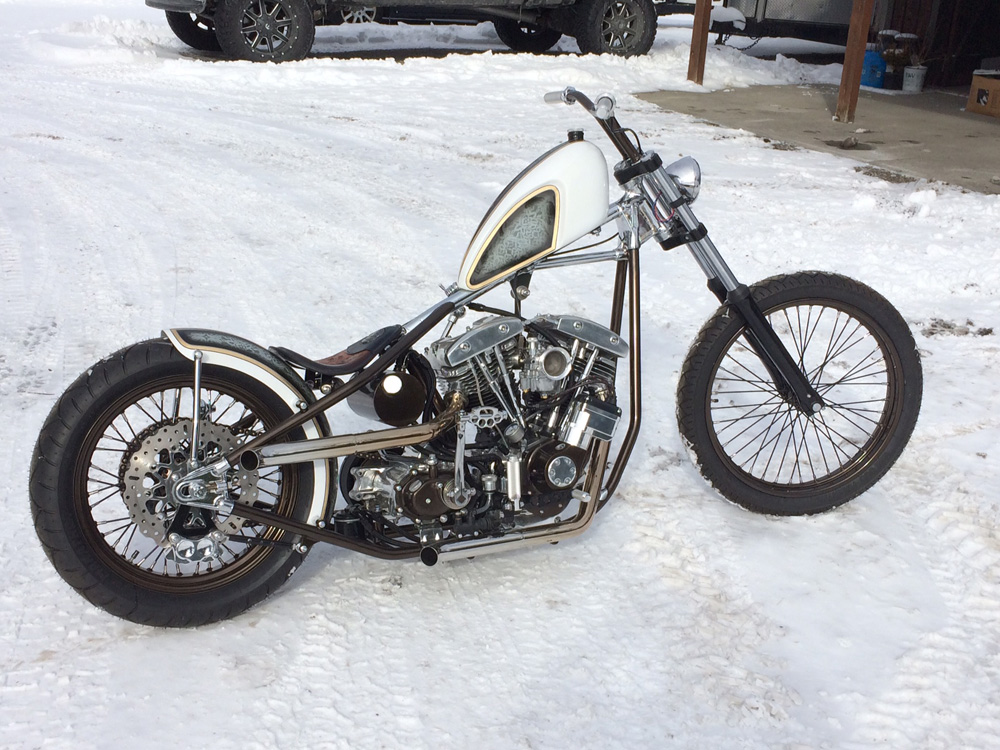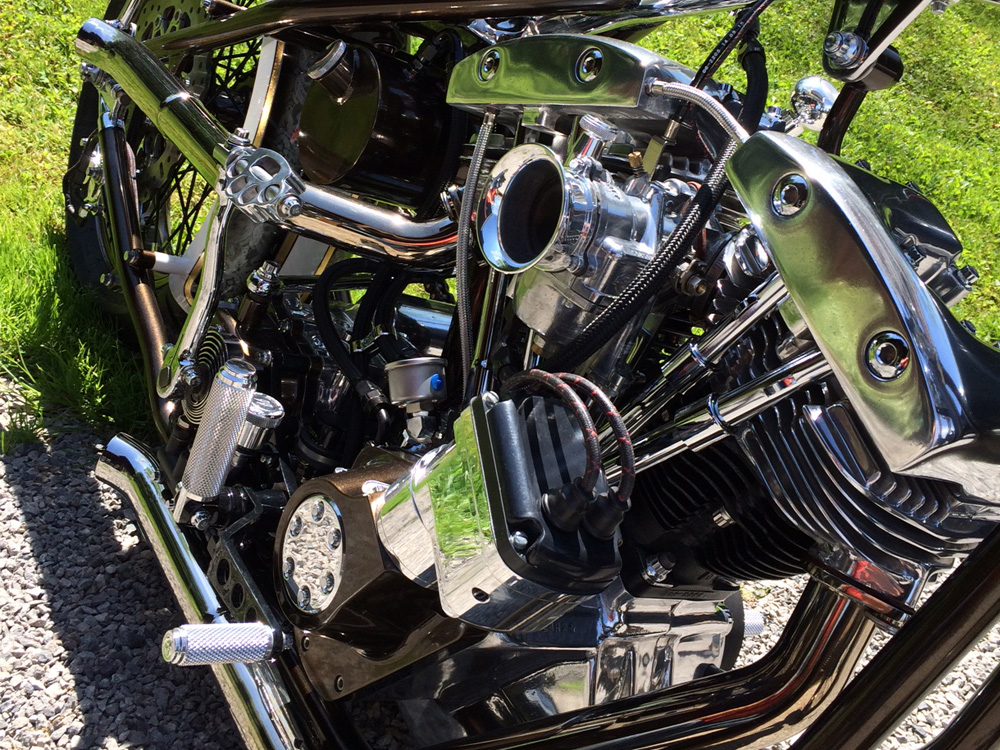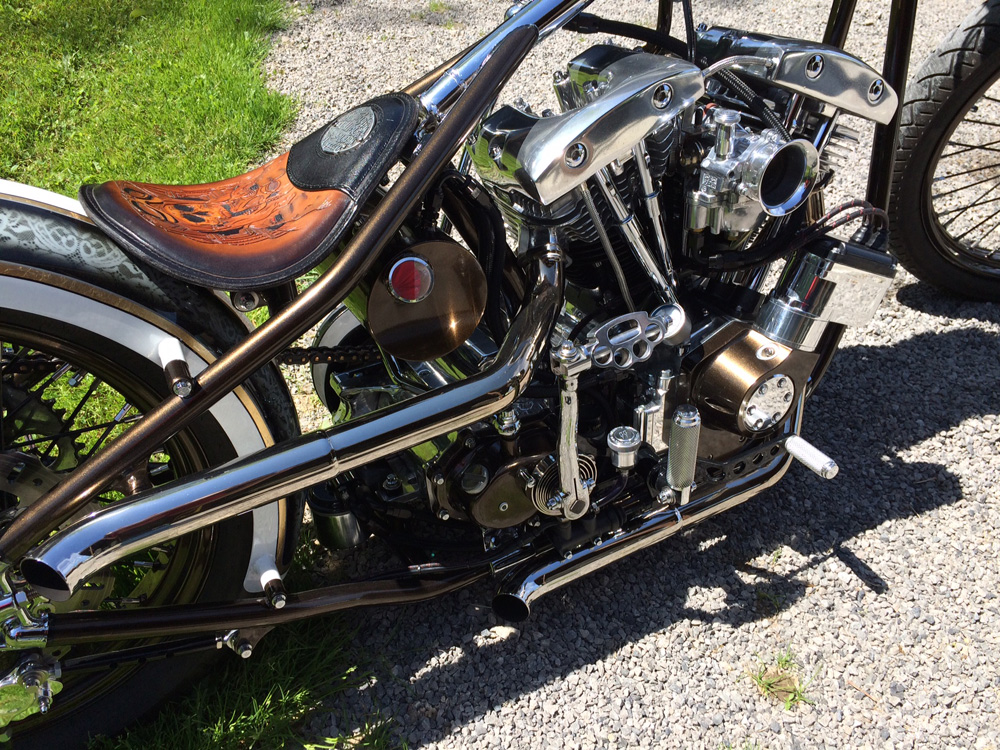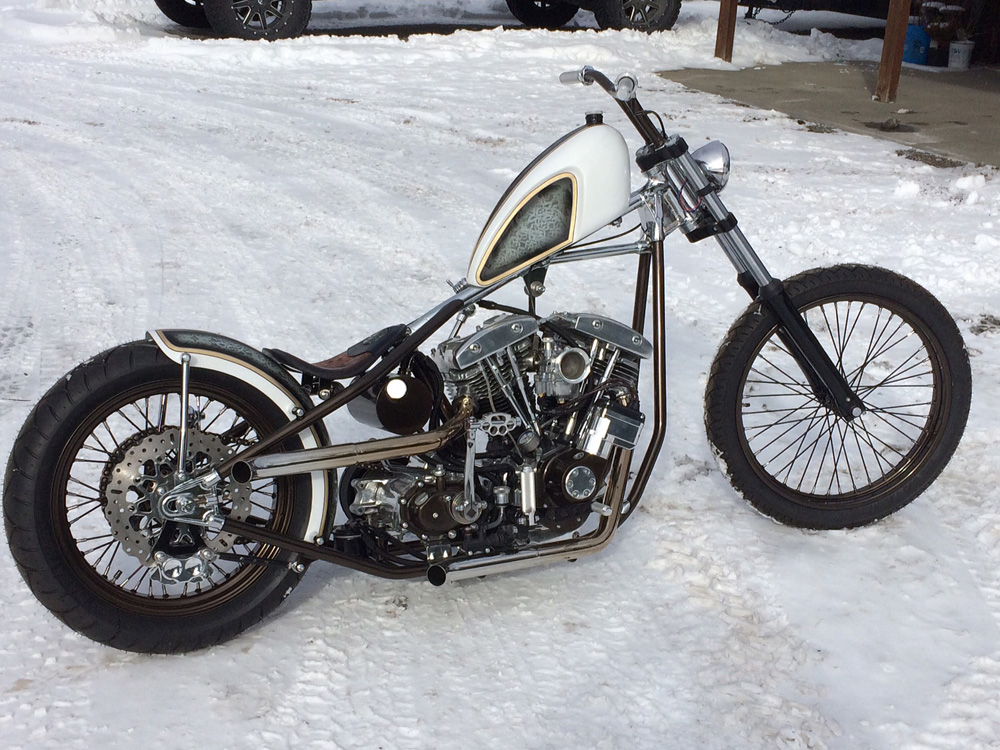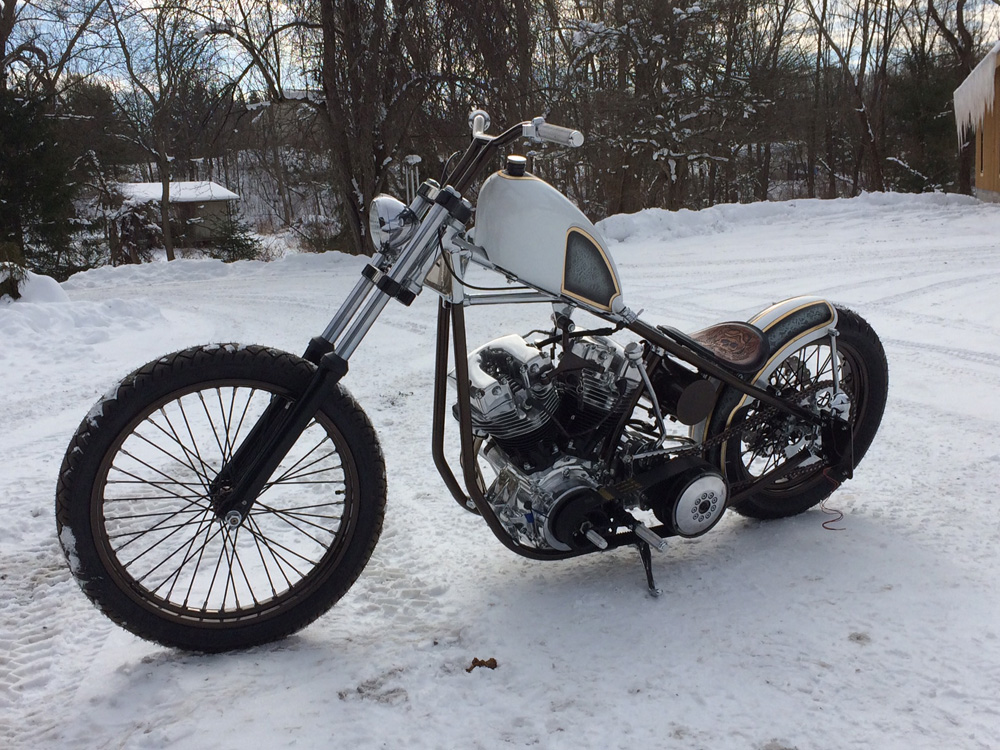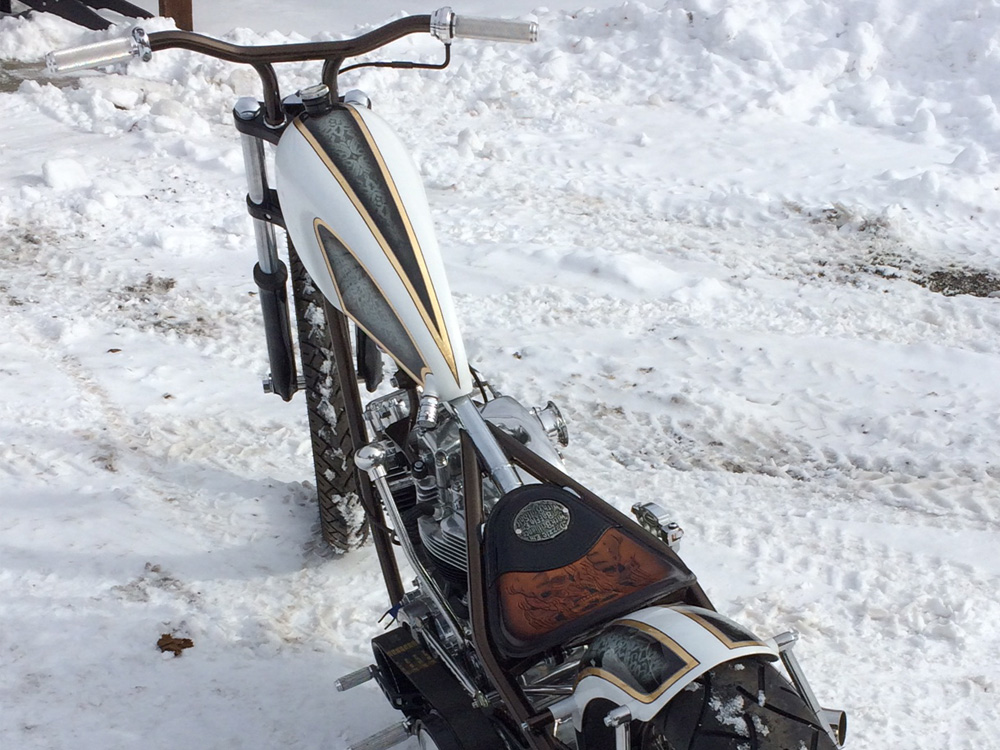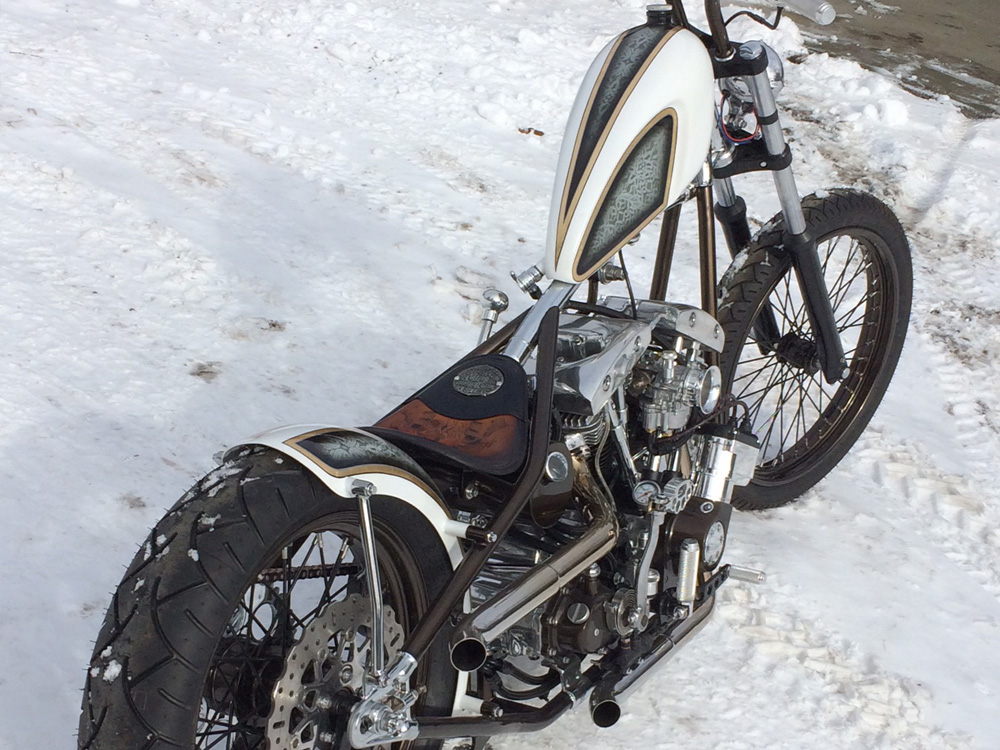 "Redemption" is a 1972 Harley-Davidson FLH Shovelhead that was built into a mild chopper.
The inspiration of the build started with a customer's jockey shift shovel. He rode it and liked the feeling of it. So Jesse decided to build a California-style bike that you see from Ultimate Builders like Chris Richardson, Dalton Walker and Rick Bray among others.
It was fabricated in just 5 weeks and he did it to put the fun back in bike building. He closed down his shop and only worked on his passion.
The tall and skinny bike features a kicker and a hand shift/ foot clutch that delivers an old-school feel.
Jesse worked his magic on the engine with a mild cam and .060" over high compression Wiseco pistons, and was also fitted with a new S&S oil pump to push as much oil through it as possible. No battery is needed as Joe Hunt Magneto provides the spark and the lights are ran off of an Accel battery eliminator which runs off of the 32amp cycle electric charging system.
The one-off chassis was designed to showcase this incredible welding talent. All the welds are out in the open and chromed so you can clearly see them. All the original FLH factory frame castings were cut off the original frame, ground and polished for the new tubing that would be for the frame. Twin cam softail axle blocks were cut from a swing arm to create the clean rear end of the frame. It is built with a 36 degree rake, 4"up and 2" out. The frame accommodates a 160mm by 18" rear wheel. The front forks are 35mm 2" over tubes and the trees were an eBay special that Jesse randomly found before starting the build.
The paint took a lot of back and forth with Ron Harris of Chop Docs Choppers. Ron had a special pigment that he used but didn't tell Jesse until after it was painted. Did he like the color combination and the artic white color? Oh yeah. Would he have allowed it if he would have known that it was Camry white with Ice pearl added to it? Absolutely not. Curt from bare bones leather tooled out a WWII style fighter pilot seat to create an abstract vintage feel to tie in the bikes color scheme and retro design.